Dear Grade Four Families,
This past week, the students worked so well in class. I'm so pleased with how well they've adapted to the routines and expectations of Grade Four. We had fun playing "Guess that Sound" for science, as we focused on our sense of hearing.  They realized that it wasn't very easy since so many sounds sound exactly the same! We also talked about the difference between "Fixed Mindset" vs. "Growth Mindset." They are learning the importance of working hard, persevering, and never giving up in order to be successful in achieving their goals.
This Wednesday, we will have our first class mass with Father Joseph. I look forward to having the class fully participate at mass together. It'll be so nice to pray together and receive Jesus in the Eucharist. It'll also a great review of our unit on the Mass. Father Joseph was testing them during his class visit this past Thursday, and he's so amazed with how much they know!
Here are the reminders for the week:
Monday:
return library books
Quiz on the Mass (prepare by reviewing the worksheets in the blue duotang)
Math quiz will be send home…please sign and return
Tuesday:
PE
Music
French (Turkey assignment due today)
C-Skills pages 15-19 due today
Wednesday:
PE
Early dismissal
Me Over Time Project due today (Google Classroom: Social Studies)
Top Marks Customer Service Day (2pm to 4pm)
Thursday:
PE
Students go home at 12noon today
Learning Conference from 1pm – 8pm

please arrive a few minutes before your scheduled time
Friday:
No school for students
Day 2 of Learning Conference
Friendly Reminders:
Learning Conferences: Learning Conferences will be taking place over 2 days this year, Thursday, October 22nd from 1:00 pm to 8:00 pm.  (Students come to school Thursday morning until noon.) and Friday morning, October 23rd from 8:00 am to 11:30 am.  (No classes on Friday)

15 minute time slots will be assigned, however 5 of the 15 mins are for sanitizing/switching out chairs
Conferences will still be 10 mins long with only parents

October Scholastic Book Order: 

Please enter Teacher Code:  RC227863 to place an order online
Books will be delivered directly to your home

Remote Learning Families:

 Thank you for your support and patience! Please remind your child to check their Google Classroom for updates on assignments and Zoom Meeting times and links.
Upcoming Dates:
October 30th: Halloween Dress Down Day
Students may come to school wearing a costume or black and orange clothes
Bring $2.00 donation for our Sponsor Child in Ghana
Treats or gifts will not be allowed to be distributed to the class this year (Sorry!)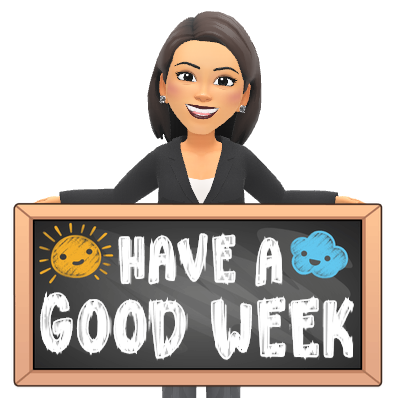 Mrs. Imoo