Dear Grade Four Families,
It was so nice to see many of you yesterday at the Student-Led Conference. Even though you only had 20 minutes to look at your child's work, I hope it gave you a glimpse of what he/she has been learning this term. For those of you at home, I hope your child was able to explain each activity in detail to you as well. I'm so proud of how much each of the students have grown academically, spiritually, and emotionally this year. It was a wonderful day to celebrate all their accomplishments!
Please make sure to complete the last page (goal setting) on the Conference Day slides (under Announcements and Homework tab in Google Classroom).  Ask your child "turn in" the assignment.  I'm still waiting for 10 more!
Here are the reminders for the week:
Monday:
PE
return library books
Samuel's letter due today
Way of the Light (all 14 stations) should be completed
Math: page 211 #1-7
PIRLS assessment for half the class today

we were provided with only 15 laptops, so the other half will have their turn on Thursday
Letter regarding this assessment was emailed to you on April 15 (attached below for you again)
Tuesday:
PE
C-Skills pages 114-117 due today
Music
French
Wednesday:
PE
Virtual Field Trip of Fort Langley (10am-11am)
Literature Circle Role: Worksheet for Chapter 4-5 due today (all groups except Red Lava group)
Early dismissal
Thursday:
PE
PIRLS assessment for the second group
Music
Friday:
Dress Down Day: Jersey Day

Students can come wearing their favourite team jersey, St. Paul spirit wear, or an item of clothing the represents a team (hat, scarf, etc.)
Bring a toonie or more!

Donations go to support Catholic Charities of the Vancouver Archdiocese

March/April Personal Project due today (should have at least 10 activities completed)
French
March/April Scholastic Book Order: 
Please enter Teacher Code:  RC227863 to place an order online
Books will be delivered directly to your home
St. Paul Summer Camp:
Young STEAMers camp for July 5-9 is now full. However, camp for July 12-16 is a go! Hurry and reserve your spot! If you are already registered for Week 1, you may also register for Week 2!  Activities will be different!
Register by emailing: stpaulsummer2021 @gmail.com. (See attached flyer attached below)
There are just 2 more spaces available for Drama camp (Aug. 9-13). Mr. Kirkham will only be running one camp, so get your registration in ASAP if you're interested!
Looking ahead:
May 3 – Math quiz on decimals
May 7 – Pro-D (no school)
Have a wonderful week!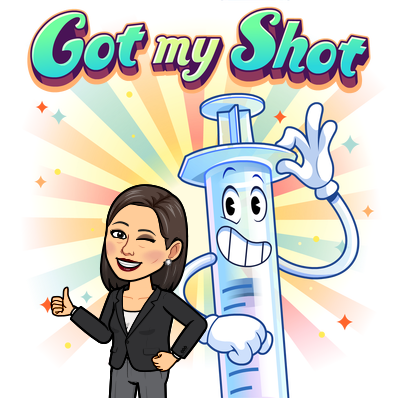 (Last Monday)
-Mrs. Imoo